Laek Limited is a software solution provider specialising in providing remote, outsourced solutions. We are also the developers of Remote Control.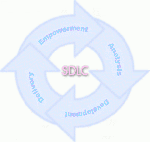 Consultancy Services.
Some of the benefits of using Laek for software development include:

Source Code Retention.


Real Time Project Updates.


Extensive Knowledge Base.


Complete Software Development Lifecycle.

Click here to find out more about our consultancy services.


Click here for a PDF data sheet about our consultancy services.
Laek Limited exclusively uses Leverage Client/Server technology. This high security solution provides and manages dataflow and communication with local and internet clients. The inbuilt "Package" editor provides easy access and modification of instructions sent to client computers, package scheduling and the processing of results returned. Automatic Help Desk Ticket generation, PC problem detection, reporting AND negation are dynamically configured and individually assigned.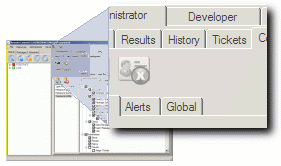 Remote Control vrs 4 uses the following Leverage Server features:

Help Desk Ticketing.


Email Alerting.


Package Editor.


Web Admin Interface.


Remote Support.

Click here to find out more about Leverage Technology Products.


Click here for a PDF data sheet about Leverage Technology.

CONSULTANCY


Software Solution Providers
Laek Limited is a software development consultancy that specialises in providing outsourced IT solutions.
We concentrate on providing quality, robust solutions that will automate your business processes and reduce your FTE.

Our solution and development expertise have been used by ICT, MSP and corporate clients throughout australasia.



Product Development
Laek Limited have developed products for a range of ICT and MSP clients to address corporate and private service requirements.

Features we have delivered include:
Internet Remote Desktop
Offsite Backup
Video Conferencing
Network and URL Monitoring
Proactive PC Maintenance
Automated PC Administration
PC Diagnostics and Correction
HDT Management